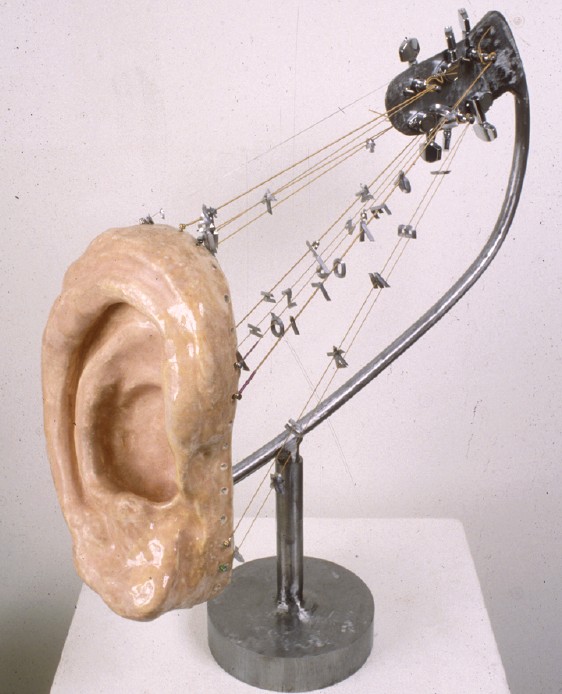 Ear Guitar
porcelain, plastic, steel, guitar strings, tuning machines.
18"x22"x12"
The piece exploits a sort of Rube Goldberg goofiness and a corresponding attachment to materials that are cheap, stylized and bright in hue (such as the color and shape of a dog chew-toy).

The seductiveness of silly or absurd objects and use of non-precious materials are, in part, a byproduct of the my interest in cheap, mass manufacture and the visual riot of toy super stores.
© 2021 isabel farnsworth